Partners In Freedom Always Welcomes New Patients!
New Patient Information
If you are a new patient, please read the information below and fill out the printable forms on the right to bring on your next visit to one of our offices. We look forward to treating you!
What to Bring with You:
1.) Drivers License.
2.) Insurance Card.
3.) Any discharge summaries or clinical summaries from other providers seen.
4.) Medication lists and/or pill bottles if you have many medications to track.
A note about Insurance:
It is the patient's responsibility to know what their insurance plan will cover. We cannot call the insurance company for our patients; they will not speak to us even if we did. Due to the complexity of insurance, please give your insurance company a call before coming in to see us if you want to be sure. We can give you basic guidelines on what we think will be covered but every insurance company is different. Please keep this in mind.
FollowMyHealth Portal:
One of the best ways to keep track of your health information is to sign up for our patient portal. To do so, you need to give a valid email to the front desk staff and ask them to invite you. You will receive an invitation in your email that has a link. Use this link to sign up and you will able to request refills, communicate with your doctor, and view health information 24/7.
Refills:
We request regular follow-up visits for refills. The length of time between visits depends on the type of medication.
*Schedule II narcotics (opiates) – 1 month
*Tranquilizers/Sleeping pills – 3 months
*Chronic conditions (e.g., diabetes) – 3 months
*Maintenance Meds (bp, cholesterol) – 6 months
Adolescents:
If you are transferring to us from a pediatrician, we need your medical records from them. Ask the front desk for a medical records form and they will fax it for you.Your privacy is important to us, but if you are under your parents' insurance plan, they will be mailed an Explanation of Benefits which may reveal the services you had.Finally, if you want your parents to talk to us, you will need to put them on your HIPAA form at your initial visit.We do not see patients younger than 16 years old.
Referrals:
Please be aware that referrals can take several weeks in some instances especially if they are denied. We try our best to get it approved in a speedy time frame but we cannot control the insurance companies. You may contact Arlene at 732-974-1980 Ext. 110 for your questions about the status of your referral. For questions about a Medical Records Request, please contact Kathi at 732-974-1980 Ext.105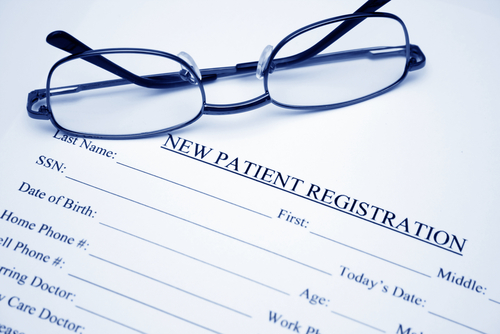 New Patient Forms
For your convenience, you may print and complete our patient forms prior to your visit. To download patient forms, please click the links below:

1.) Hippa Form
2.) Medicare Form
3.) Patient Intake Form