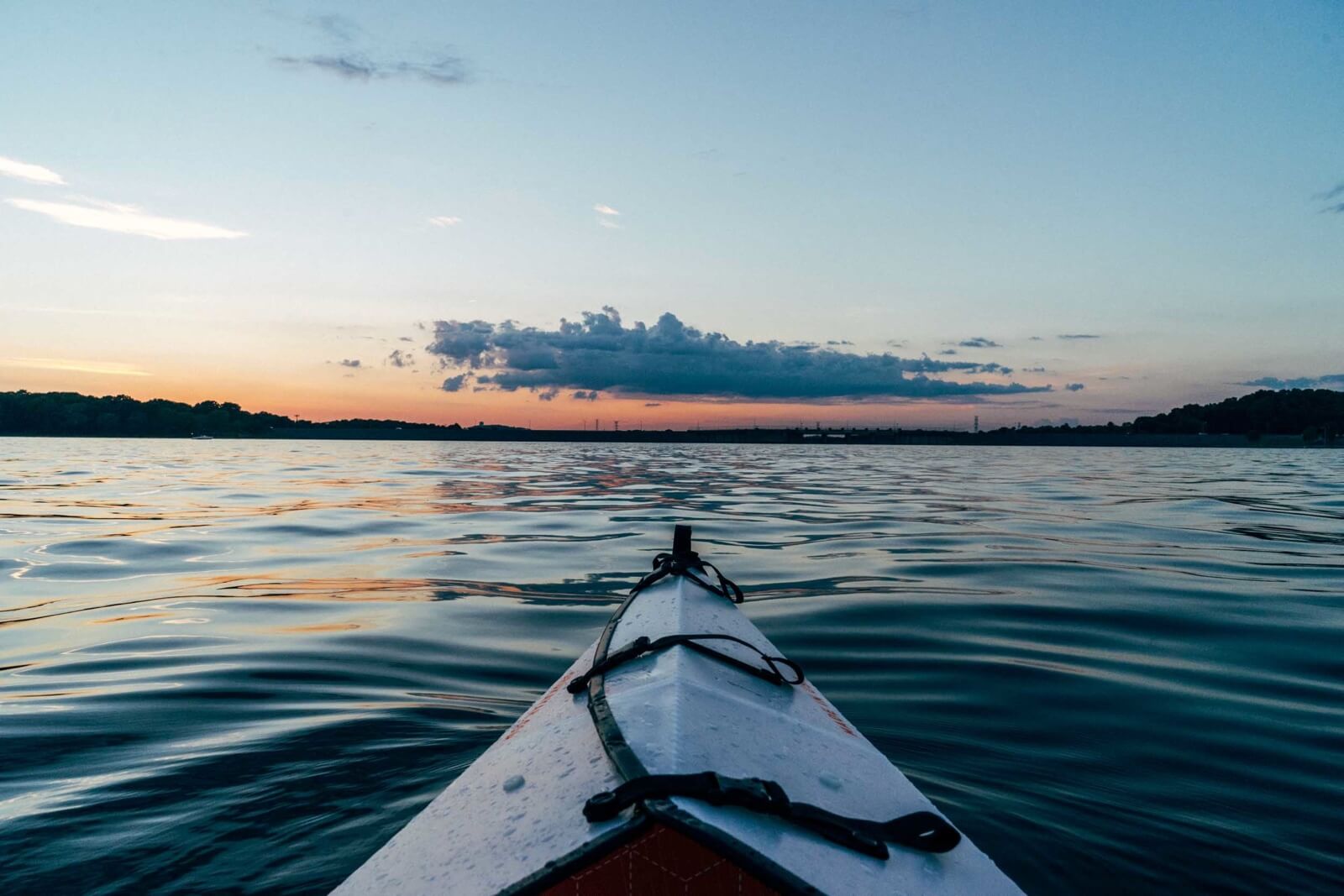 Welcome To
Partners In Freedom
We have moved to our new location! Our experienced physicians and nurses provide the best possible care and are dedicated to treat any health related issues you may have.
About us
*Important Announcements*
In observance of the holiday our office will be closed July 5 and return Tuesday, July 6.
Frequently Asked Questions about COVID-19 Vaccination | CDC
We are now open in the new location!!!
The new address is: Autumn Ridge Plaza, 3350 HWY 138 Building 1 Suite 217, Wall, NJ 07719
Our new fax numbers are: 732-681-0835 and 732-681-0597.
We no longer accept walk-ins. However, we do accept same-day appointments. Please call ahead before coming to the office.
We would like to share how we are working to keep our patients and staff members safe while reopening our offices June 1, 2020:
*Any patients who are sick will be set up for Telemedicine Virtual Visits
*High Risk patients are advised to do a Telemedicine Virtual Visit to limit any exposure
*All patients will be screened the day before and the day of their appointments.  If patients present with any sick related symptoms, they will then be set up for a Telemedicine Virtual Visit and their in office visit will be rescheduled for a later time
*All patients who are coming in for just LABWORK will require an appointment
*Staff members will be wearing masks as well as having temps taken daily
*Most of your visits will now be done via telephone the day before by the Medical Assistants;  data collection, medication updates, reason for visits, the day of your appointment you will get a call from our front desk staff;  collecting copays and being asked screening questions, this will limit contact with staff members upon arrival for your appointment
*Any patients who still do not feel comfortable coming in can still be set up for virtual visits
*Upon arrival for appointments you will wait in your vehicle until you are told we are ready. We want you to know that we are taking all necessary precautions and appreciate your patience during this time as we continue to handle your HealthCare needs while still keeping everyone as safe as we can. We are in this together!
Thank you
Dr. Janice Siciliano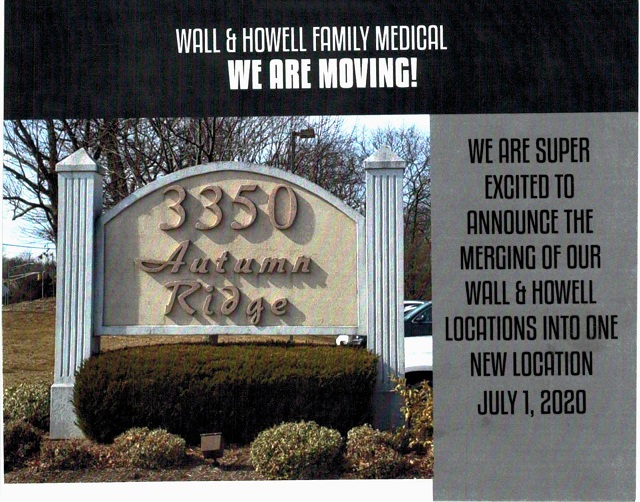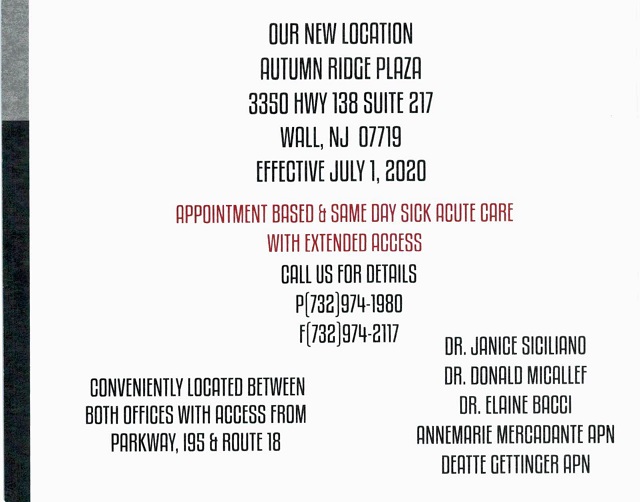 CDC: Share the Facts, Stop Fear
We Offer a Variety of Healthcare Services and Features for Our Patients.
We pride ourselves on quality services and features that translate to a better overall experience and better clinical outcomes for our patients.
see what we provide
Patient Portal

See key health information recorded during your visits, including: Upcoming appointments; Recent lab orders; Medications, diagnoses and more

Visit the Portal

New Patient Forms

If you are a new patient, please print and fill out the listed documents and bring them in on your visit to one of our offices.

New Patient Forms

Patient Resources

We provided links with local community resources and other useful information that may benefit patients with special needs and circumstances.

View Resources
Contact us today for your next visit!
Wall Family Medical
Located:
Autumn Ridge Plaza
3350 NJ-138 #217 Building 1
Wall, NJ 07719

Office Hours:
Sunday: Closed
Monday - Tuesday: 8:00AM-6:30PM
Wednesday – Thursday: 8:00AM-4:30PM
Friday: 8:00AM-2:30PM
Saturday: 8:30AM-11:30AM

Phone: 732-974-1980
Fax: 732-681-0835
Please sign in by 11am in order to be seen in the morning. Sign in by 4pm in order to be seen in the afternoon.
Same-Day Appointments Welcome!
Call our office to schedule an appointment to get the healthcare you deserve. We no longer accept walk-ins. However, we do accept same-day appointments. Please call ahead before coming to the office.
Howell Family Medical
Located:
Autumn Ridge Plaza
3350 NJ-138 #217 Building 1
Wall, NJ 07719

Office Hours:
Sunday: Closed
Monday - Tuesday: 8:00AM-6:30PM
Wednesday – Thursday: 8:00AM-4:30PM
Friday: 8:00AM-2:30PM
Saturday: 8:30AM-11:30AM

Phone: 732-364-1400
Fax: 732-681-0597